Dentures in West Austin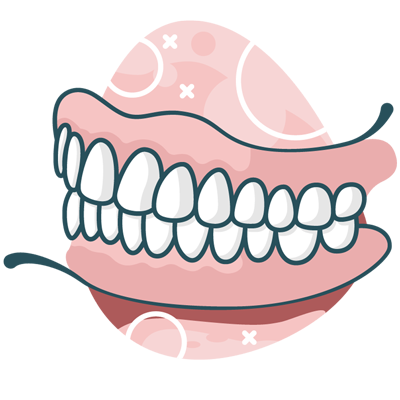 For those who have multiple missing teeth and are ready to reclaim their smile, dentures may be the perfect option for them. At Carr & Smith Dental, Dr. Smith will help patients to evaluate the solution that works best for their oral health and financial situation.
Why Choose Dentures?
Although they've been around for ages, today's dentures are more comfortable and natural looking than those of the past. Dentures can either replace all of one's teeth or a few, which is known as partial dentures.
What to Expect
The first step is taking an impression of the patient's teeth which is used to custom make the dentures. If the dentures are full, and any extractions are necessary, a temporary denture is placed to assist with the healing and to provide "teeth" while the patient's gums heal.
A final denture is prepared after all healing has taken place, usually within 6-12 months.
Both full and partial dentures can be easily removed at night when the patient goes to sleep.
Ready to Learn More?
The practice team is here for those who are ready to discuss dentures. Of course there may be other options available as well, but those won't be known for sure until a person come in! Contact the practice today to schedule an examination and consultation.

Dentures West Austin, Northwest Hills, 78731 TX | (512) 345-0399