About Carr & Smith Dental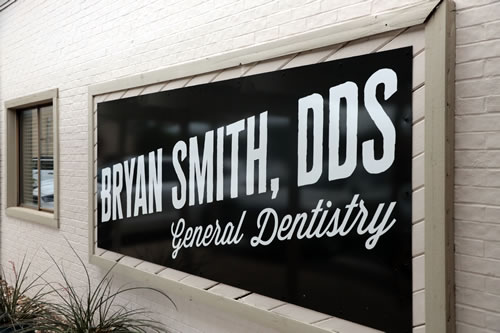 Honest, open, and informative. That's the way the practice likes to do dentistry. The transparent care provided at the practice take the confusion and frustration out of dental care, helping patients play a more active role in their oral health decision. Dr. Bryan Smith is always available to listen, talk through patients' concerns, and offer them the type of guidance that he would for a family member of the practice team.
Consistent. Informative. Easy to Understand.
Dental health shouldn't be a mystery or something patients are always second guessing. The practice believes that patients deserve to be educated about their dental wellness in ways that are easy to understand so that they can feel comfortable and confident making decisions about their smiles.
Dr. Smith and the rest of the practice team value patient education. They won't talk over a patient's head in ways that leave them more confused than they were before. The team will do everything they can to simplify matters, so that patients always understand exactly what's going on inside their mouth.
MEET DR. SMITH

Better Technology & Advanced Care
The practice has invested in modern equipment and technology that amplifies the quality of care that is already provided to patients. For instance, digital scanning tools used in the office allow the team dentists to take virtual "impressions" of a patient's teeth for improved accuracy, efficiency, and comfort. Patients' digital molds can be shared with dental labs so patients can see a 3D replica of their mouth on the monitor.
Dr. Smith incorporates these types of techniques—combined with continuing professional education—to offer expanded general and cosmetic services to patients of all backgrounds.
You Always Come First
Smiles are important to the practice but so are relationships. Patients who have questions about their care should call the office to speak with Dr. Smith directly.
Contact us today to make your first appointment.

About Carr & Smith Dental | (512) 345-0399